Best Brentwood Concrete Contractor | Driveways | Pool Decking | Patios | More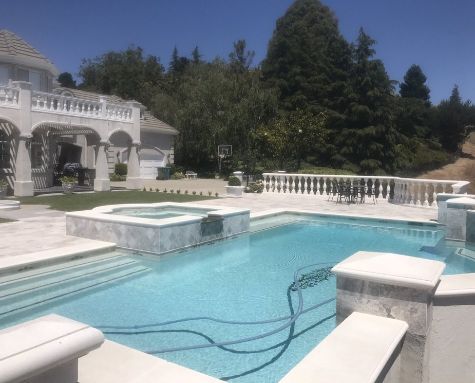 For quality concrete construction that's as good as it can get, contact Brentwood Pro Concrete Co. Our extensive experience in concrete and masonry construction lays the foundation for the most attractive, clean, and long-lasting structures that will give you long-term solutions.
Dial (925) 309-5329 for free quotes.
Our team of highly trained concrete contractors not only believes in effective communication but is also willing to go out of their way to give you the very best in concrete and masonry construction. Over the years, we've adapted our skills to the latest trends and industry best practices to ensure every project we start runs to successful completion. We are simply the best concrete contractors and the renowned trendsetters in the Brentwood.

When I called Brentwood Pro Concrete Co. for concrete paver work on my driveway I wasn't sure what would happen. Zee was new to me at the time. But they wound up doing an incredible job. Everything was finished on time and I'm very pleased with the results.
Anthony Williams
2021-08-15
I am so happy with how they did everything! I called them once about my driveway and a few days later, the job was done. They even added that border for me to match it up with our existing concrete.
Brentwood Pro Concrete Co. did a great job on our stamped driveway!
Bergstrom Winsett
2021-01-26
From start to finish, this was a great experience! The process was easy from the quote to the garage floor installation. I definitely recommend them!
I wasn't really interested in stamped concrete at first, but after seeing some samples of what these guys could do, I went for it. Their work looks very authentic, even from close range. Very meticulous and pretty.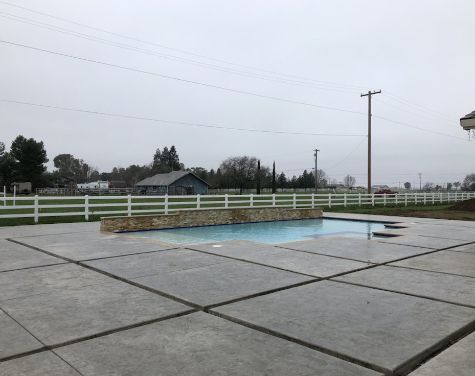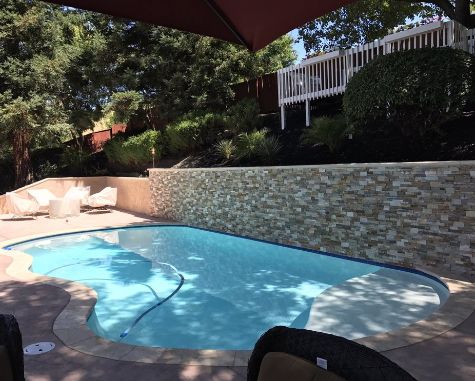 The Expert Concrete Contractors in Brentwood, CA
Our team of concrete contractors has an unrivaled reputation as the leading brand in Brentwood city. We get calls for a wide variety of projects, varying in size, geographical locations, and climates and we've never failed to live up to the expectations. Homeowners expect a lot from us and that's what keeps us going. If there's one thing we enjoy, it is seeking new challenges. For customized solutions that meet your needs, give us a call anytime on (925) 309-5329.
What We Do As the Concrete Experts
Did you know that concrete is one of the most commonly used materials in the building and construction industry? And that it has already overtaken mortar as the highly sought-after material for every construction needs? Clients count on our admirable fleet of concrete machinery and equipment to get the best services in the construction sector. 
Concrete is an integral part of our services because it is an affordable material that delivers excellent results. Aside from their resilience and affordable nature, concrete buildings are durable with reduced maintenance costs. But our services don't stop there. Ready to work with us?
Here's an overview of what we offer to homeowners in Brentwood and its neighboring locations.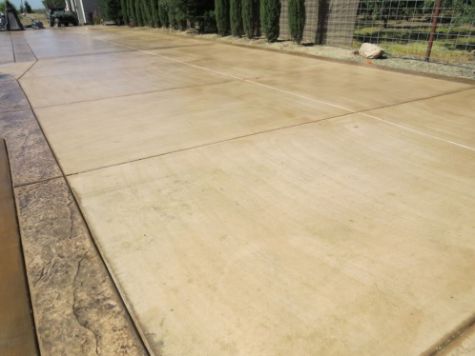 Homeowners in Brentwood fail to realize the key role of a well-crafted driveway in enhancing the curb appeal. Pouring concrete or replacing your driveway? We have the answer. If you choose to work with us, we will be ready to examine your driveway in person and give you the best advice depending on the circumstances. 
From driveway installation to resurfacing, replacement, and pouring, we are responsible for all the good things involved in stamped concrete driveway maintenance. Driveway sealing is another aspect of our services that we can't forget to mention, especially for clients who may want a simple touch up to improve face value.
Here, we apply sealants after preparing the pavements to fill cracks, patch potholes, and remove stains. 
A patio is a focal point in many homes. Be it for grilling, dinner parties, or chatting, you can get it from the most trusted brand in Brentwood. Call (925) 309-5329  for free quotes.
We want to start every patio construction project with the best foot forward. That's why we are dedicated to giving our clients free estimates and a risk-free experience during the initial stages of our partnership.
Our trusted concrete contractors create the best structures, with durability, versatility, and easy maintenance atop our list of priorities.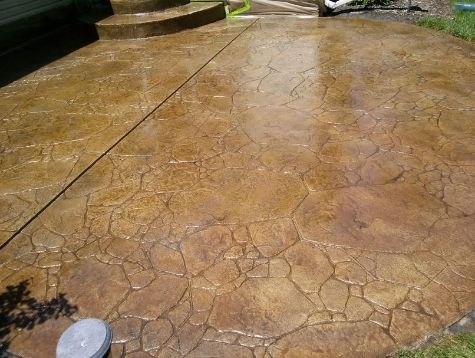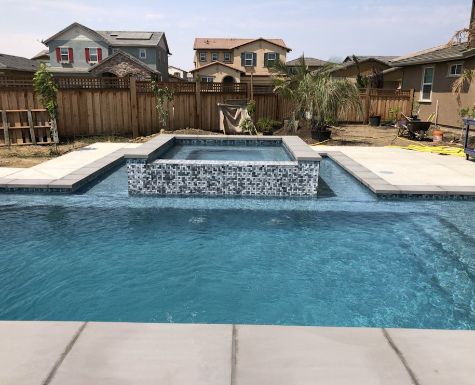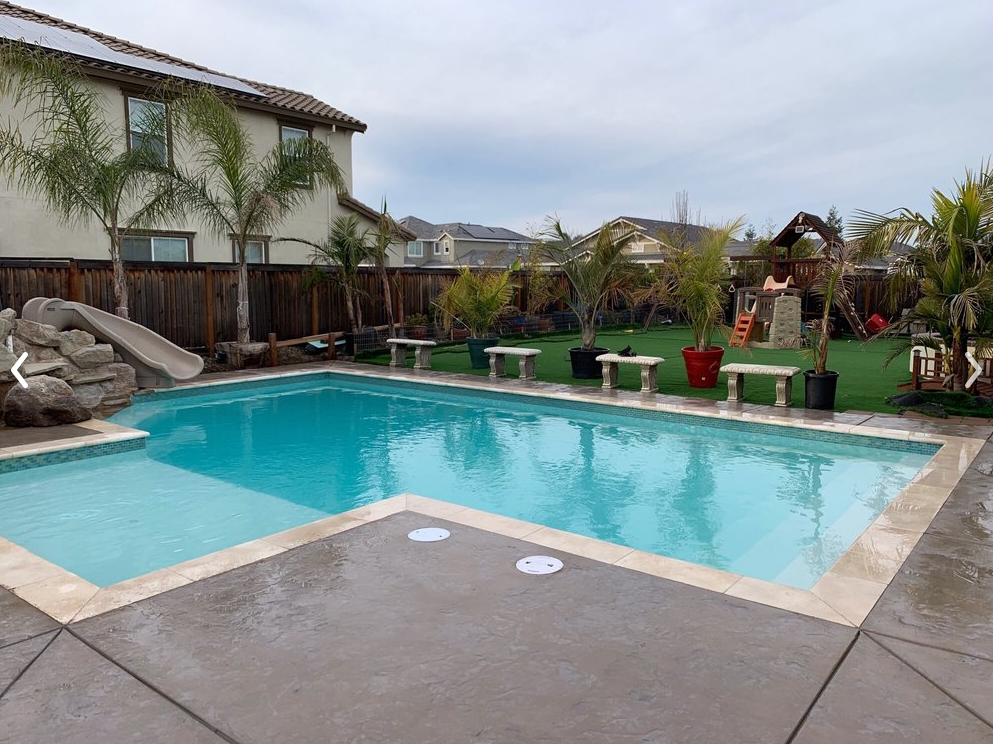 Concrete is resilient, beautiful, and durable, guaranteeing that you will be getting the best cool decks if you choose to work with us.
If you have an existing swimming pool that requires refurbishment, replacement or resurfacing, you can contact us to enjoy the major perks of working with a reliable contractor. 
We're a knowledgeable team with a knack for modern trends and that's why we believe a modern pool deck should create an impeccable backyard.
Designing a dream kool deck means getting all the minor details right, a feat easily achieved if you work with the best in Brentwood. 
Gone are the days when boring swimming pools with a modest diving board were considered extraordinary. Now, you can work with the best to add cool flavors, customized seating, waterslides, and excellent cool decks.
We can transform your swimming pool into the dream summer hang out with a calm atmosphere, incredible built-in seating, and a luxurious entry.
All you have to do is give us a call on (925) 309-5329.
By opting for concrete use, you will be getting a strong, durable, and attractive material that assures quality. Our concrete walls will completely change the visual appeal of your home to give it a classic look. 
With our colored and decorative concrete options, we can give you the perfect structure that mimics any functional design you may have in mind. A sitting wall near your patio? A concrete retaining wall to hold the soil in place? Or maybe excavation and hauling services?
We can handle it all. We work with numerous wall-building materials and have done several projects in Brentwood city and its neighborhoods. Call (925) 309-5329 for free quotes.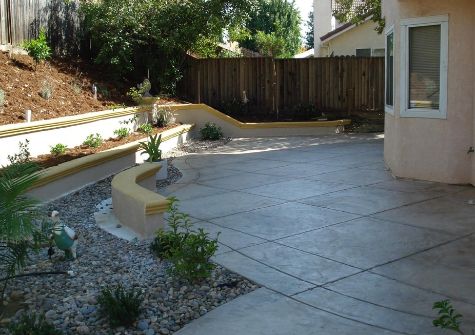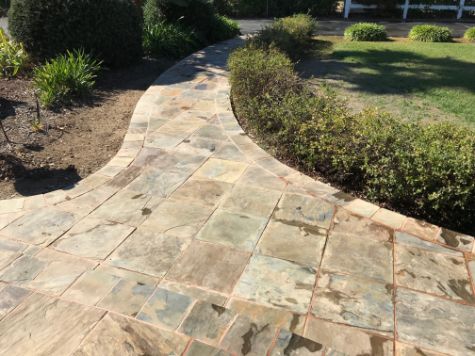 Other Concrete Services We Offer
In addition to the highlighted services we're renowned for, we also complete tons of projects for commercial and residential clients. Here is a list of the additional projects we can do;
Concrete resurfacing

Concrete countertops

Concrete overlays

Finishing

Cutting

Grinding

Salt finish

Concrete pavers
Brentwood Masonry Contractor
For many years, Brentwood Pro Concrete Co has been providing the leading masonry services to many clients, homeowners, and property managers in Brentwood. Our services are the epitome of quality and give the image of new aspects of stonework such as veneers, stone facades, retaining walls patios, and driveways to mention a few. 
Our masonry team is made up of the true master masons with an unmatched reputation and plenty of experience under their belt. Throughout the years, we've perfected our techniques using the latest technologies to leave a legacy that speaks highly of our abilities. At Brentwood Pro Concrete Co, we work together to give you the very best services in all types of masonry services that include pavers, brick, concrete, flagstone, granite, and much more. 
Our goal has never changed and our priority is to deliver the most befitting services that satisfy your needs, vision, and dreams. Be it the gorgeous fireplaces you've been craving, the best quality stone walls to improve your curb appeal, or the durable stone buildings to serve you for years, we have the expert masons to handle any masonry project.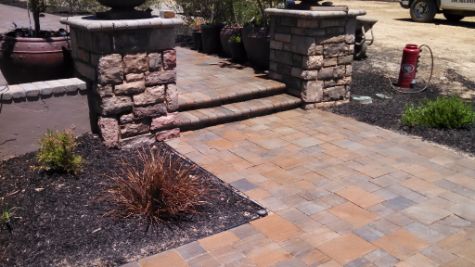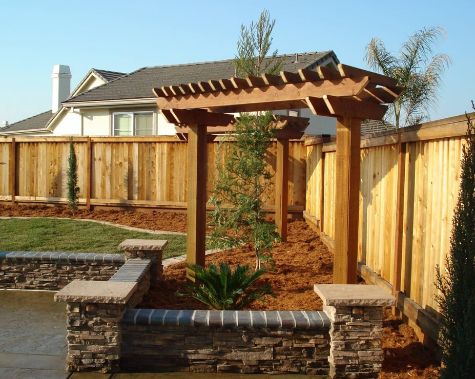 One of the first steps when installing, replacing, or building a stone structure is to determine the extent of the services. To help you with this step and ensure you get the best services, our personnel will be glad to consult your team in person to better understand the key details of your project. For every stonemasonry service we do, we not only perform a site survey but also outline the best approach that will give you the best possible outcome. 
We have a competent team of stoneworkers whose roles are centered on accountability, transparency, and professionalism. Our full range of stone masonry services includes conservation, stone fabrication and design, stone repair, and refurbishment of the existing works.
For the most elegant portions that give a picturesque appearance, feel free to call us on (925) 309-5329 for a free estimate. In the past, we've used natural stone to complete the following structures;
Fireplaces

Stone pillars

Walls

Stone pavers

Stacked stone
The comprehensive list of our services is incomplete without the mention of brick masonry. We are well conversant with all aspects of brick masonry construction and we pack a fully trained team of local craftsmen to give you the highest quality brick masonry structures. Call (925) 309-5329 for free estimates.
At Brentwood Pro Concrete Co, we provide structural and decorative brick masonry options for repairs, refurbishments, and installations. We work with all types of brick in many phases of construction projects to ensure the final product suits your needs, style, and personality. 
Because our brick masonry services are built on the important values of trust, quality, and efficiency, we create lasting relationships with most of our clients to become their professional choice for any brick masonry project. From brick pavers to walkways, outdoor fireplaces, brick walls, and driveways, we are willing to take on any brick masonry project that comes our way.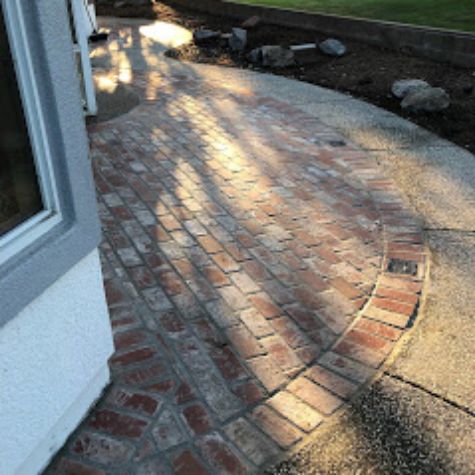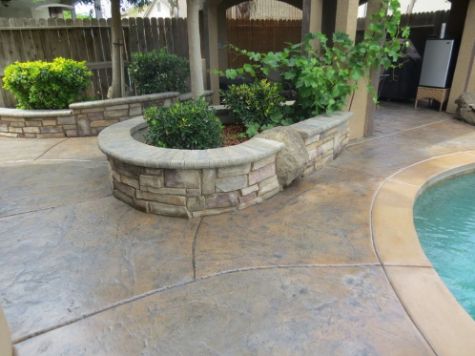 Retaining walls are not just your ordinary structures. And the many advantages they have in many homes only goes to show their importance. They say modern problems require modern solutions and so are our retaining walls. The walls done by our experts guarantee flood control and prevent soil erosion, but that's just a small part of their functional roles. 
In matters of design and beauty, perfectly done retaining walls also serve a significant decorative purpose. Be it functional support or aesthetic appeal, we can create the picture-perfect retaining walls that enhance property value.
Just give us a call at (925) 309-5329 and we'll get the job done.
Every single day, there are countless people in the California who need concrete contractors for a variety of reasons. Whether they're looking to build a new home or repair their existing one, these companies can help them with any project that involves concrete. For concrete construction you'll be proud to show off, call Brentwood Pro Concrete Co. We build patios, pool decks, driveways, and so many other features for your home or business. For years people in Contra Costa County have been reaching out to us, because quite frankly, there's no better concrete driveway contractor to hire. It's not boastful if it's true.
We cover various locations all over the area to build sturdy, attractive hardscape that people love as curb appeal or just as useful, decorative additions for the property. Just some of the places we've been to include:
Oakland

El Cerrito

Albany

Martinez

San Leandro

Tracy

Pittsburg

Lincoln Village

French Camp

Livermore

Pleasanton

Concord

Rodeo

Bay Point

Rio Vista

Berkeley

Oakley

Castro Valley

Orinda

Pinole

Moraga

Walnut Creek

Antioch

Hercules

San Pablo

Alamo

Knightsen

Kensington

Tara Hills

Oakley

Mountain House

Clayton

Lathrop


Discovery Bay
Even if you don't live in Contra Costa County, you still might be close enough. If you're looking to have quality concrete construction done for business or residential purposes, give Brentwood Pro Concrete Co a call at (925) 309-5329.
Finding a concrete contractor company can be difficult, but Brentwood Pro Concrete Service is here to help. Contact us at (925) 309-5329 for free estimates.
Contact Brentwood Pro Concrete Co.
Whenever you opt for Brentwood Pro concrete and masonry services, you will get a taste of working with the best. Our concrete contractors are well-versed with everything concrete and have only one goal in mind; to give you the finest quality structures in Brentwood and its neighboring locations. We have a wealth of skills and experience in handling many concrete and masonry projects, which starts from the time you give us a call via (925) 309-5329. We treat every construction project as the opportunity to showcase our craftsmanship, creativity, and excellence to give you something special. 

There are many reasons that hiring an experienced professional concrete contractor will add value to your project. It ensures that the job will be done correctly, in time, and on budget. They will also be able to advise you on each step of the project, making sure it meets all of your requirements. Hiring a professional concrete contractor will make all the difference in the outcome of your project.

In matters of design and beauty, perfectly done retaining walls also serve a significant decorative purpose. Be it functional support or aesthetic appeal, we can create the picture-perfect retaining walls that enhance property value. Just give us a call at (925) 309-5329 and we'll get the job done.