Top Stone Pavers Contractor in Brentwood, CA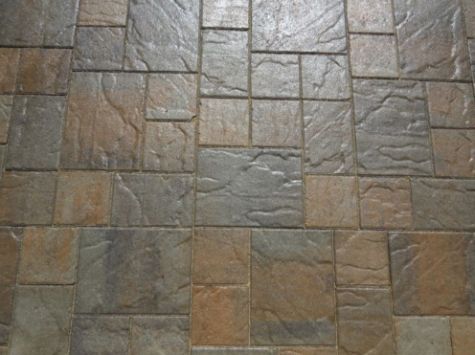 We bring transparency and professionalism to the industry. Over the years, our inventive designs have put us ahead of the pack as we strive to deliver quality services at all times. We are renowned for high-quality concrete projects, but our value in the stone masonry sector speaks for itself.
What would an ideal stone paver look like? That's the biggest question. We understand what many clients look for in a stone paver, and we endeavor to meet such demands by packing a team of experts with valid experience in the field.
While we are locally based in Brentwood, we've extended our services to other locations. The result has been nothing if not positive, with many clients willing to initiate long-term cooperation afterward.
To know more about Brentwood stone paver, contact us at (925) 309-5329.
About Our Services
Throughout Brentwood, there's a change in how landscapes are fitted. And natural stone tops the list. When consumers need a reliable stone contractor that can give the results they want, it's important to work with skilled professionals. At Brentwood Pro Concrete Co., we strongly believe that natural stone is a great material because it provides real value over time.
Our Stone Paver Services
We look for a mix of talent and experience in our professionals. And in the end, we pack a fully-fledged team of dependable individuals who understand the craft. Brentwood Pro Concrete Co. offers a wide variety of stone paving ideas tailored to the client's specific needs. So, you can trust us to handle the following successfully:
Stone Paver Patios
Whether you want to remodel or build a new patio, we can give it a modern look with quality materials that go beyond aesthetic appearance. You don't want your next patio structure to resemble an old-style concrete slab that leaves plenty to be desired. Or do you? And all it takes is a quick call through our official contact number, (925) 309-5329.
Paver Walkway
Brentwood Pro Concrete Co. is here to help if you decide to redo an existing walkway or add a new structure. We are experts at walkway installation, and we can add natural stone to come up with a design that's easily customizable, durable, and adds real value to your property.
Paver Driveway
Traditionally, we've been known to offer concrete driveway services. But just like with most of the home improvement services, a lot of things should be considered when creating a driveway paver. And if you opt to go with the color, style, and general design, natural stone might be the best option. How about adding that exquisite touch using one of the many existing options to give you an amazing entrance to your home?
Contact Us
Get in touch with us today because we are the best at what we do. There are many professional concrete and masonry constructors out there, but our professionalism and expertise have put us ahead of them. To hire a team of well-trained, competent, and disciplined crew, schedule an appointment anytime through our official service number, (925) 309-5329.