Discovery Bay Concrete Contractor
Excellent Concrete Contractor in Discovery Bay from Brentwood, CA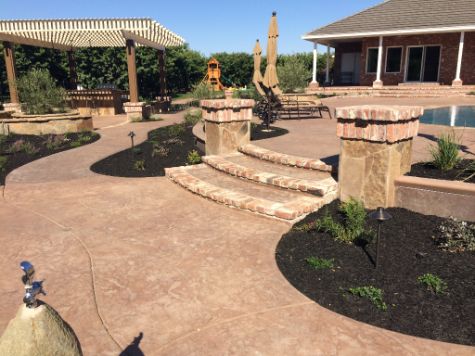 We know! Trying to find a great contractor right at the moment of your need is hard! You don't know where to look and, more importantly, whom to trust. That's why we are here to make your life a little bit easier. If you are in and around the Discovery Bay area and are looking for the best contractor for your construction-related project, look no further than Brentwood Pro Concrete Co.
We are your best bet at getting your project fixed right away, be it residential or industrial. A good contractor like us will always be there for a client's needs so you can be sure that you will be getting the best available service in the whole area. So without wasting any more time, just give us a ring at (925) 309-5329!
A good contractor does not have just an amazing track record and a history of satisfied clients. What makes a contractor the best is the value they provide on top of their services. And this is where we come in. We at Discovery Bay Pro Concrete Co. make it our mission to establish a relationship of trust and transparency. Thanks to our customer-oriented goals, we are always committed to going the extra mile for our clients – something you will not find in average contractors. 
We provide a wide range of services distributed across various fields. Maintaining the highest level of quality across all our offerings is our secret sauce. We love to brag about the vast range of our capabilities, and you will not be disappointed with any of them. For your help, we have listed down a few of the major services that we provide. However, the list doesn't necessarily end there.
Services We Offer
We know how hard it is to offer so many services without a dip in quality. But we do it day in day out, and something most can only dream of. For instance, when it comes to concrete, we are the absolute best. We like to back our claims with concrete reality. We recognize that concrete is the most used material in the construction sector, and mastering the art of concrete masonry is a must. That's why we provide services like concrete pouring, concrete leveling, stamped concrete, concrete resurfacing, building retaining walls, concrete patios, walkways, and concrete driveways.
When it comes to stones, we are no slouch, either. Natural stones are great to look at, thanks to their diverse shapes, textures, and bright colors. Depending on regions, the features of stones vary too! That's why a good contractor like us always has a deep knowledge of each stone and its performance in different locations and structures. Stones need to be handled extremely carefully; otherwise, they will develop cracks.
We possess professionals with years of experience and knowledge of stone masonry so that you can get the flawless stone design, every single time. We do stone patios, stone countertops, stone fireplaces, stone walkways, and stone pavers. Moreover, we also offer services for faux products like stone veneers.
We particularly take pride in our expertise in brick masonry. We know that not everyone can work with bricks successfully unless they are us. Bricklaying is not the easiest of the jobs, and having proper knowledge of the mortar is extremely important. We specialize in this field, and that's why we can provide services like brick pavers, brick fireplaces, chimneys, brick walls, and brick patios. 
Why Hire Us?
As you might have realized so far, thanks to our skilled workforce, we provide an amazing amount of services. But our goal is to confirm that our clients' each and every expectation is met. Thanks to the relationship we build on trust, we are able to offer the highest quality of concrete services in the Discovery Bay area. To know more about us and to hire us, just give us a call on (925) 309-5329.