Brentwood Stamped Driveway
Most Reliable Stamped Driveway Contractor in Brentwood, CA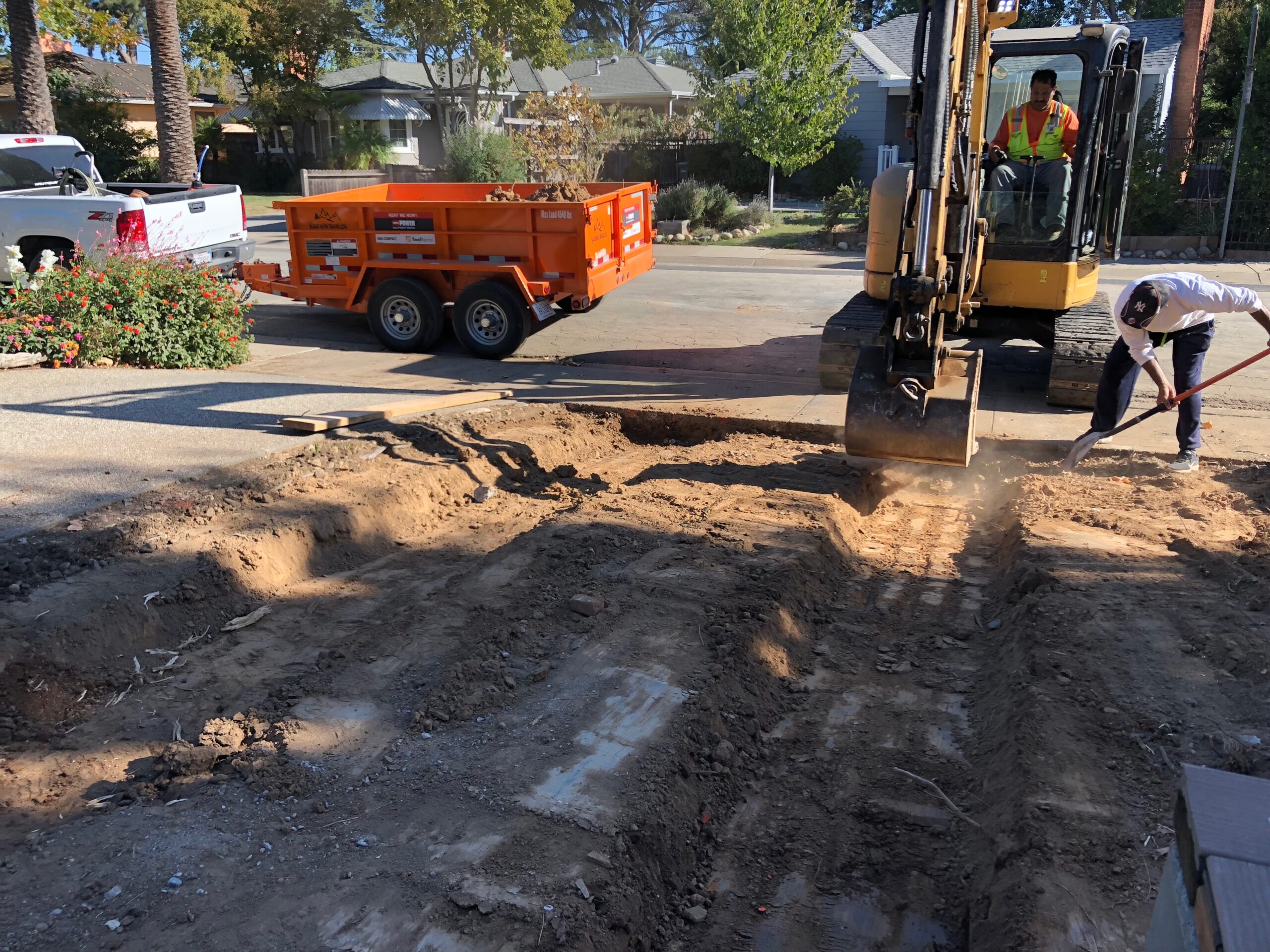 Coming home is an amazing feeling. And nothing compares to that intriguing feeling you get when approaching home after a hard day's work. Sure. This is an experience worth spending every penny on. 
A driveway is the first impression a visitor gets when they visit your home. Concrete is known to add value, style, and interest to your curb appeal, but when stamped, it gives a clean, professional, and presentable appearance. 
Different driveway options exist, and several factors will influence the final decision a homeowner makes. Regardless, if you want to use a unique approach that combines expertise with quality, then opting for a stamped driveway is smart. At Brentwood Pro Concrete Co., we are on standby, 24 hours a day, to ensure all your stamped driveway needs are successfully met. 
An excellent driveway is inspired by different designs and functions and has a lot more to it than just regulating the traffic in your backyard. Concrete is probably the most commonly used material in the building and construction industry, but it doesn't have to be restricted to bleak processes using flat finishes and boring slabs. 
So, get in touch by dialing (925) 309-5329 to learn multiple ways you can improve the aesthetic appearance of your home using multiple driveway textures offered at Brentwood Pro Concrete Co.
Stamped Driveway Services at Brentwood Pros Concrete Co.
Brentwood stamped driveways have found their way into several palatial estates. And your next concrete installation project can benefit from our wide variety of construction services, including stamped driveways. 
Whether stamped, stained, engraved, or colored using brick or concrete, the cement driveway is a basic standard in the hands of our experts at Brentwood Pro Concrete Co. For stamped driveways, we can create structures that withstand harsh weather conditions, improve the aesthetic appeal, and can serve you for many years to come. 
Brentwood Stamped Driveway Services
We take pride in installing, repairing, and resurfacing stamped driveways. Often, our clients go home happy because we understand their needs and deliver real quality that comes with amazing decorative options. 
If you let us repair or resurface your concrete driveway, you will be getting a fully transformed structure with exciting features that will ultimately improve your property value. We've transformed old, lame, and boring driveways into completely new structures with unmatched texture and appearance to provide an incredible face value. 
Contact Us
Brentwood Pro Concrete Co. is here for nothing but to create amazing stamped concrete driveways with soaring home value. What's your driveway like? Is it the incredible structure you once craved for? Does it merely control the traffic at your backyard? Or there's much more to it than what meets the eye?
Make every journey to your home special by getting the stamped driveway of your needs from Brentwood Concrete Pro. We've done it before, and we can do it again. So, please schedule an appointment today through our official contact page or the main phone number, (925) 309-5329, for a conclusive discussion about your design needs.