Brentwood Concrete Driveway
Most Trusted Concrete Driveway Contractor in Brentwood, CA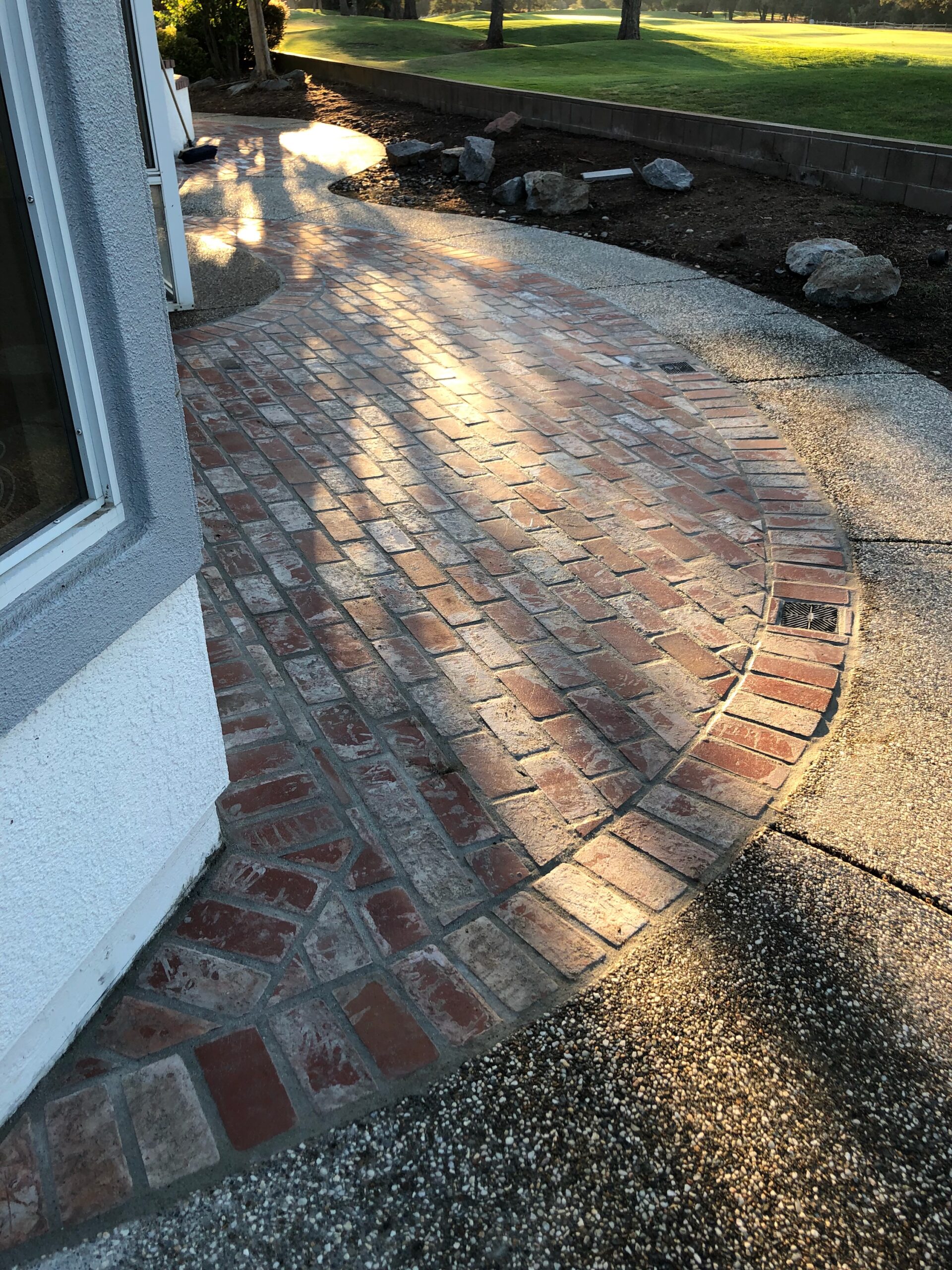 We've set very high standards for concrete and masonry construction services across Brentwood and its surrounding locations. We believe that every construction design deserves an inventive touch, and our services never fall short of the client's expectations. When you are looking for a great concrete contractor to install, replace, and repair existing concrete driveways, Brentwood Pro Concrete Co. got your back.
We can meet all your needs anytime if you give us a call at (925) 309-5329.
Our Concrete Masonry Services
We understand the value of adding a well-built and an even driveway to your property. Our concrete materials combine strength and durability to give you a decent value for your investment. As an ideal driveway surface, our concrete masonry services are nothing appealing, and every artistic touch will add value to the existing space. We can handle many tasks related to concrete masonry from driveways to patios, fireplaces, and flooring, to mention just a few. 
Concrete Driveways
Starting with a feature well-known to enhance the curb appeal is the concrete driveway. We cater to the needs of many individuals throughout Brentwood to give them the kind of serenity that comes with dealing with a first-class construction company. From concrete pouring to installation, resurfacing, and repairing, we are Brentwood's trusted company when it comes to concrete masonry.
The driveway is one of the initial places your visitor will see. And its importance in improving your property value should never be discounted. Our in-site professionals possess the right knowledge and interpersonal skills to ensure a seamless interaction with our patrons. 
Concrete Driveway Installation
We understand that time is a critical aspect when it comes to concrete driveway installation. That's why our professionals will work swiftly to excavate, prepare, lay the concrete, and do the finishing in the shortest time possible. 
Our crew can handle everything in just a few days, and the process involves a few basic steps. We strive to provide top-grade services at all times, using quality materials, techniques, and equipment. A key step in concrete driveway installation is finishing, where we'll provide tons of options to match your outdoor environment.
Driveway Finishing
Concrete finishing is a basic step in driveway installation. Many clients who approach us for our services also want personalized options to match their outdoor environment and favorite theme. We use multiple tools and techniques to give you a smooth and even concrete driveway. 
Durability is important, but that doesn't mean quality should be compromised. For better aesthetics, we provide stamped concrete finishing, which has increasingly gained popularity over the years. However, we can also provide other types of finishing, such as rock salt, saw-cut, and broom finish to ensure high quality and aesthetically appealing driveway.
Contact Us
At Brentwood Pro Concrete Co., we pride ourselves on delivering quality services. When you contact us, be sure to be dealing with a trusted brand that has worked with different patrons and institutions before. We understand all the legal principles, industry best practices, and business ethics to help us deliver top-notch services at all times.
To know more about Brentwood concrete driveway works, call us today at (925) 309-5329 and get an accurate quote without straining your budget.