Excellent Brick Pavers Contractor in Brentwood, CA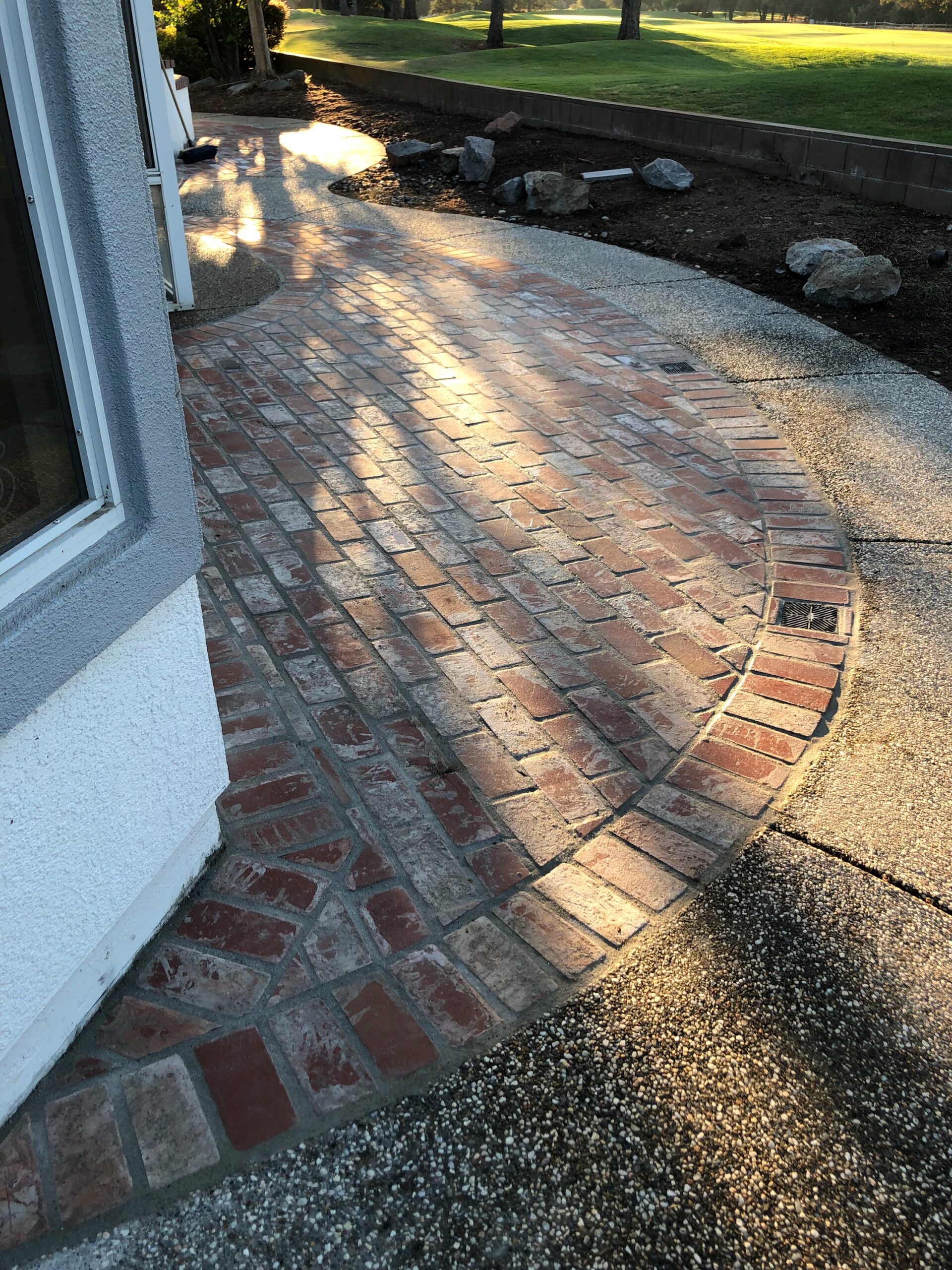 Is there anything more elegant than a walkway, driveway, or patio designed with bricks? Even though concrete pavers assure strength and resilience, a classic clay brick can easily stand the test of time and enhance your property's outlook as long as an expert company installs them. 
Perhaps you are here because you want to upgrade your home's outdoor space with high-quality brick pavers. Or you want to try out something new and see how it can increase your home value. Don't worry. That's why we are here. 
Dial (925) 309-5329 and have a quick chat with our experts.
We are driven by the fact an exterior space should be designed to impress and the idea that all our customers should go home happy and completely satisfied. When dealing with Brentwood  Pro Concrete Co. for quality brick paver services, one of the first things we want to know is the size of your surface and your style so that we can tailor our services according to your specific needs. 
Brick pavers are known for the calm look they provide and their cost-effective nature, which makes them a popular option among a vast majority of our clientele base. 
Our Brick Paver Services
 To clear all doubts, here's an overview of the professional brick paver services we offer;
Brick Pavers for Patios
When patios are neatly extended with brick pavers, then the outdoor space is sure to give a calm and friendly atmosphere. Fortunately, we can do this at an affordable cost. 
Driveways
A well-designed driveway can make your backyard so welcoming. And at Brentwood  Pro Concrete Co., customer service begins from the time you first contact us. So, we will be willing to understand your preferences, personality, and needs so that every service can be tailored to suit your budget. 
Brentwood  Pro Concrete Co.
When in need of a reliable concrete and masonry company that also specializes in brick paving, Brentwood  Pro Concrete Co. would be a great starting point. Whenever your yard requires a modern look that best reflects your style and charming personality, we can offer different designs on brick pavers to put you on the same level as the best. 
Our Unrivaled Brick Paver Ideas
We are a team of experts with plenty of years of experience in the field. And when we talk of brick paver ideas, we can only do so conclusively because we understand the craft. Our brick-aver services are meant for clients who may want to try something new or to look for the possibility of getting amazing paver designs to complement their lifestyle. 
Clay is easily the best material for making bricks, and their distinctive appeal gives a perfect exterior space, like what you would expect with other materials. If you want something that gives an astounding look, it assures ease of maintenance, and brick pavers perfectly fit the bill. 
Contact Us
If you want a skillfully created yet cost-effective brick pavers in Brentwood, contact us for a quote and more information about our services. Brick pavers provide an elegant walkway, driveway, and patio at an affordable cost but only when done by a top-class company. 
To hire us, dial (925) 309-5329 and have a quick chat with our experts.