Brentwood Decorative Concrete
The Best Decorative Concrete Contractor in Brentwood, CA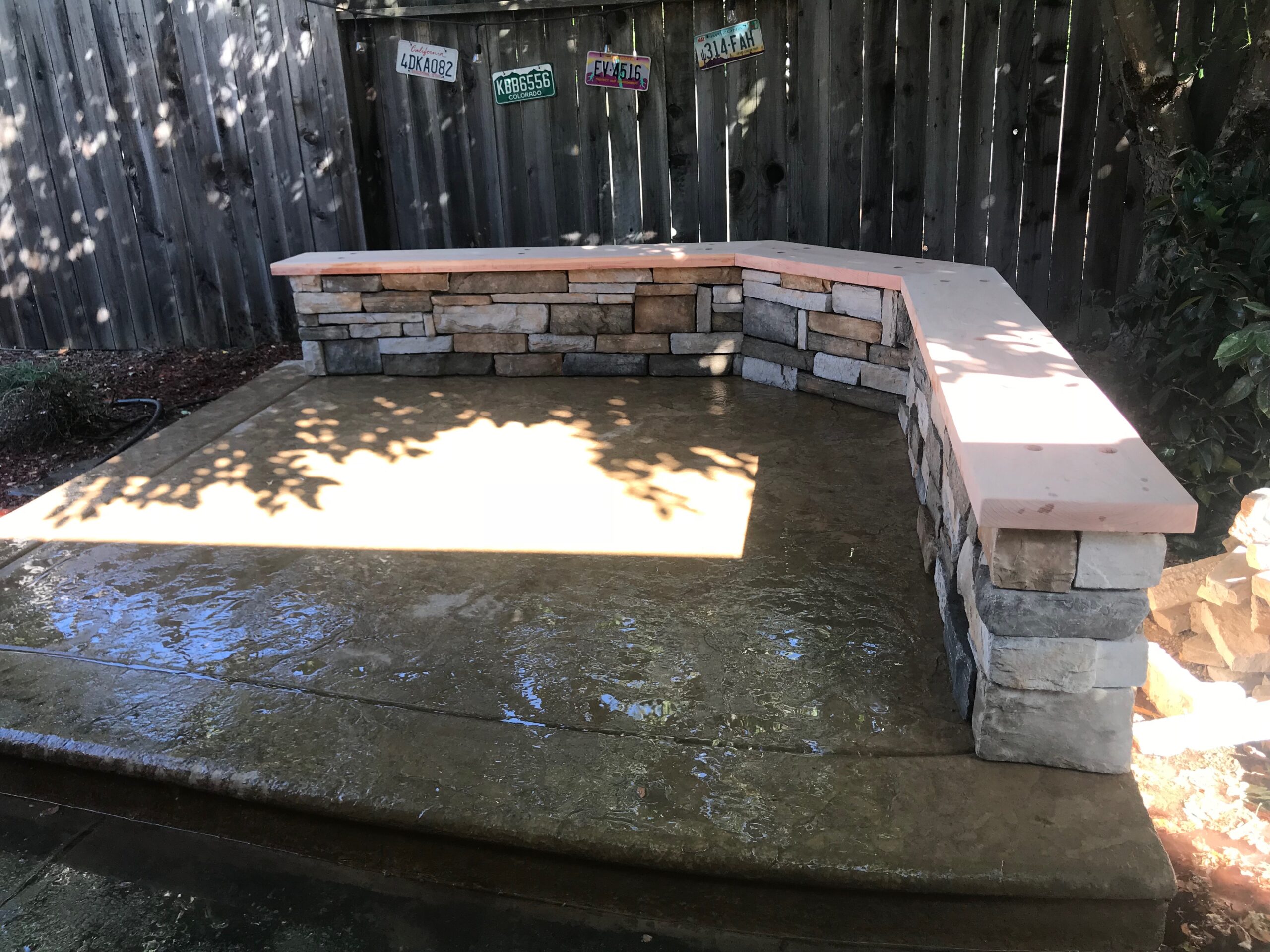 Brentwood region has benefited from multiple decorative options that we offer when installing concrete surfaces. At Brentwood Pro Concrete Co., we stress the importance of completing every project with the highest degree of professionalism and commitment towards the client's needs. 
We've set high standards for concrete masonry services for residential and commercial centers across Brentwood, propelled by the belief that competency overrides work experience. Most of our clients are happy customers we've worked with for the longest time, delivering cost-effective concrete services, including decorative concrete. 
If you've been impressed by our services and want to schedule an appointment, please contact us at (925) 309-5329.
About Brentwood Pros Concrete Co.
Maybe we shouldn't remind you that concrete is one of the most popular construction materials today. You should know the importance of decorative concrete and why you should work with a trusted company. Concrete is just perfect for practically all construction works. But colors and appearances can be hard to pull off if you work with ordinary companies. 
We are a top-ranked concrete masonry contractor that serves the city of Brentwood and all the neighboring regions. If quality and curb appeal matter to you, you may want to reach out to us at (925) 309-5329. Our Brentwood decorative concrete experts can provide stunning results regardless of your dream design.
What is a Decorative Concrete?
A decorative concrete, as the name suggests, entails using concrete for aesthetic improvement. While it will remain a vital part of the structure such as a driveway, retaining walls, and floors, decorative concrete adds property value by giving it a classic look that's only comparable to quarry tiles, wood, and ceramic. 
Our Decorative Concrete Services
Having worked with different clients in the field, we can say that probably, pool decks, patios, and driveways, are some of the highly sought-after projects. However, our decorative concrete services also speak highly of our services. Here are a few projects we can offer regarding decorative concrete;
Polished Concrete
Need a well-polished concrete to cover your wall? We can grind concrete surfaces to provide a distinctive look with very minimal maintenance costs.
Concrete Countertops
Our ability to cast countertops at your residence or off-site makes us an easy option to work with. In this regard, we can integrate rails with cutting boards or glass to give you a perfect curb appeal.
Textured Concrete
Here, we will combine partially hardened concrete with plain concrete to provide the appearance you would get from stone, brick, or slate. With the latest technological advancements, we can create decorative concrete that's hard to distinguish from natural materials. 
Hire Us
Our experts are well-trained to handle different construction sector projects and create aesthetically appealing concrete our priority. If you want us to decorate your next concrete masonry project, call us and let's discuss your project immediately.
Dial (925) 309-5329 anytime and speak with one of our experts who will respond to all your queries.