Lathrop Concrete and Masonry Contractor
Best Concrete and Masonry Contractor in Lathrop from Brentwood, CA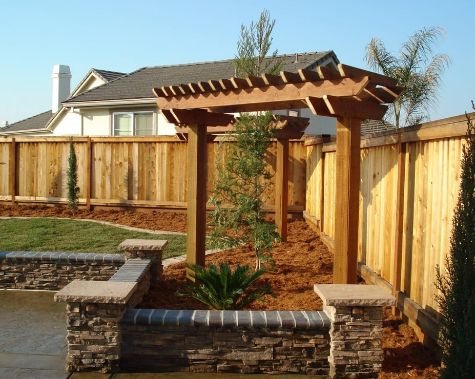 Want to build the landscape of your dreams, but can't decide whom you should hire? If you are a resident of Lathrop and the nearby regions, we are right here at your service. Each and every project is equally important to us, be it a small budget venture, or a high-end one. Let us take you through the services that we offer. 
Dial (925) 309-5329 for great concrete and masonry contractors in Lathrop.
Concrete Works 
Patio
The patio has to be the most comfortable zone in your house, where you can peacefully sip a cup of coffee while reading a book, or spend some quality time with family and friends. But for that, the patio of your house needs to be designed and constructed in a beautiful manner, so that it exudes a sense of coziness. We are experts at making the most wonderful concrete patios, with a decorative concrete of your choice, replicating whichever look and color you prefer. 
Pool Deck
A sinking or slippery pool deck is definitely not ideal for your house. So it's always a good option to invest in a good quality cool deck to make your pool area comfortable. 
Driveway
A well-built concrete driveway adds immense value to your property. Not only does it look amazing, but it is also valued for money, as it will last for many years to come. And owing to decorative concrete, colored concrete, stained concrete, etc. you can get any design you want, at an extremely affordable price range.
Countertops
Your kitchen deserves to look equally good as the rest of the house. Give it a new lease of life by installing a new countertop. You can use concrete, marble, granite, quartzite, or any other material of your choice.
Retaining Walls
Retaining walls are primarily used to hold back large amounts of soil to prevent erosion. Retaining walls can be of multiple types, depending on the purposes they serve. Retaining walls need to have reasonably strong built; otherwise, it will become prone to cracks and breakage, and you surely don't want that for your property. To ensure that your wall is the sturdiest, hire us, and we guarantee that you will never regret it.
Concrete Slabs
Whichever concrete structure you see around, all of them have a basic foundation, which is the concrete slab. The entire structure depends upon this one crucial element– how nicely the slab has been poured. Hire us for a smooth pouring process, without any hassle!
Concrete Pavers
Resilience, durability, and affordability– concrete pavers tick all the boxes. So, concrete pavers can be an apt choice if you are looking for a long-term solution to your pavement and sidewalk issues. Hire us and get your pavers installed at a very reasonable cost, with a complete guarantee of quality.
Decorative Concrete
For the ones who have to adhere to a specific budget, worry not! Now you can get the luxurious looks of expensive stones, tiles, and wood on your concrete surface. Decorative concrete is cost-effective, and at the same time, provides a unique design for your landscape. 
Masonry Services
Working with brick and mortar is not an easy task. The mason needs to have great attention to detail and should have a good deal of experience at handling brick structures. A significant part of masonry is making the mortar. It works as a binding agent that helps in keeping the bricks together, and in keeping the structure strong. We offer bricklaying, building walls, patios, pavements, pool decks, driveways, fireplaces, chimneys, and many more services when it comes to bricks.
At Lathrop Pro Concrete, we also provide stone masonry services. We are skilled at constructing stone retaining walls, stone pavers, patios, driveways, sidewalks, countertops, etc. Stonemasonry is a job that needs expert masons to execute the project with utmost perfection, and our team boasts of highly proficient craftsmen who are adept at handling all of these materials.
So hurry up! Pick up your phone and reach out to us on this number: (925) 309-5329.