Brentwood Concrete Pouring
Exceptional Concrete Pouring Contractors in Brentwood, CA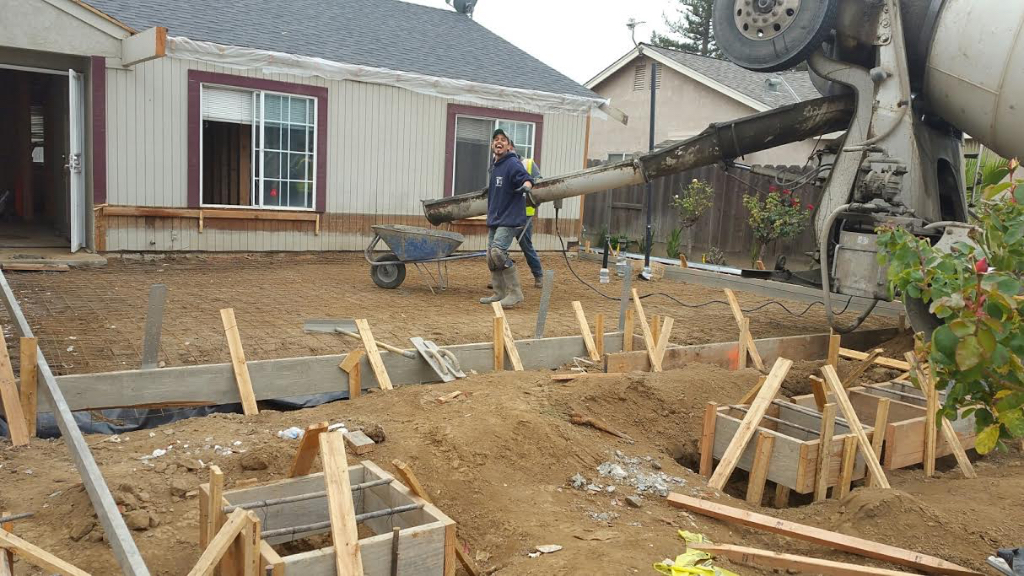 At Brentwood Pro Concrete Co., we offer concrete pouring services for any concrete project in Brentwood. We are experienced experts, and you can rely on us to professionally pour concrete for all your structures. Working with us when it comes to concrete works is a sure way of achieving flawless concrete projects. Reaching us is easy as you can give us a call at (925) 309-5329, and we will get your project started ASAP. 
Concrete is famed for its ability to stand the test of time and serve perfectly. However, this won't be the case if there are errors during concrete pouring. When poured with flaws, concrete may not be as strong and durable as it is supposed to be. If it is a driveway, you may notice cracks after a short time. Talk to us today at Brentwood Pro Concrete Co. and get assured quality concrete services.
We have affordable concrete services that you will certainly love. You are at the right place if you need quality and affordable services. You can bet on us to pour, level, and finish your concrete for any concrete structure. Talk to us today and get the strongest concrete structures
Commonly Asked Questions About Concrete Pouring
Concrete pouring is one of the most common concrete services. These commonly asked questions will help you know everything about concrete pouring.
Are there Specific Temperatures For Pouring Concrete?
Your concrete will be strong and durable if poured in temperatures ranging from 50 to 60°F. If poured when the temperatures are above or below 50-60°F, there is a higher risk of weak structures. Concrete contains chemicals that have to react properly under those temperatures to achieve strength and durability. Reach out to us, and we will help you with concrete pouring as we understand the perfect conditions. We are the concrete contractor you can trust to give you perfection when it comes to concrete.
Pouring concrete during cold seasons is not recommended as your concrete may crack as a result of water expansion. Let professionals like us handle your concrete works and spent less while getting the best services at the same time.
How Expensive is Concrete Pouring?
The cost of pouring concrete varies widely depending on several factors. For instance, the cost of getting concrete poured for a pool deck may be cheaper than pouring for a slab. Other factors that may cause the cost of this service to vary include the location and the contractor. However, generally compared to other works like concrete wall building, concrete pouring is relatively cheaper.
Hiring a low-cost contractor will also save on the costs. At Brentwood Pro Concrete Co, we want to help you lower the construction expenses. Our services are budget-friendly, and you should talk to us for professional services even if you have a tight budget. 
Is Doing Concrete Pouring by Yourself Good?
As much as doing the work by yourself is popular nowadays, we don't recommend it. You risk a lot if you turn to do it yourself instead of hiring a professional. Working with a contractor like us who doesn't overcharge is the best way to save money. Pouring concrete can be technical, especially if you have no experience in the construction field.
Pouring concrete without any experience will result in weak and poor concrete projects. Give us a call today at Brentwood Pro Concrete Co., and let's give you something perfect at a lower price.
Is Pouring Concrete Cheaper than Pavers?
Concrete pavers require more labor when compared to pouring concrete. More labor means you will pay more for pavers than concrete pouring. As usual, prices will vary depending on location and the size of your project. 
Give us a call at (925) 309-5329 for concrete pouring services in Brentwood.