Brentwood Colored Concrete
Best Colored Concrete Contractor in Brentwood, CA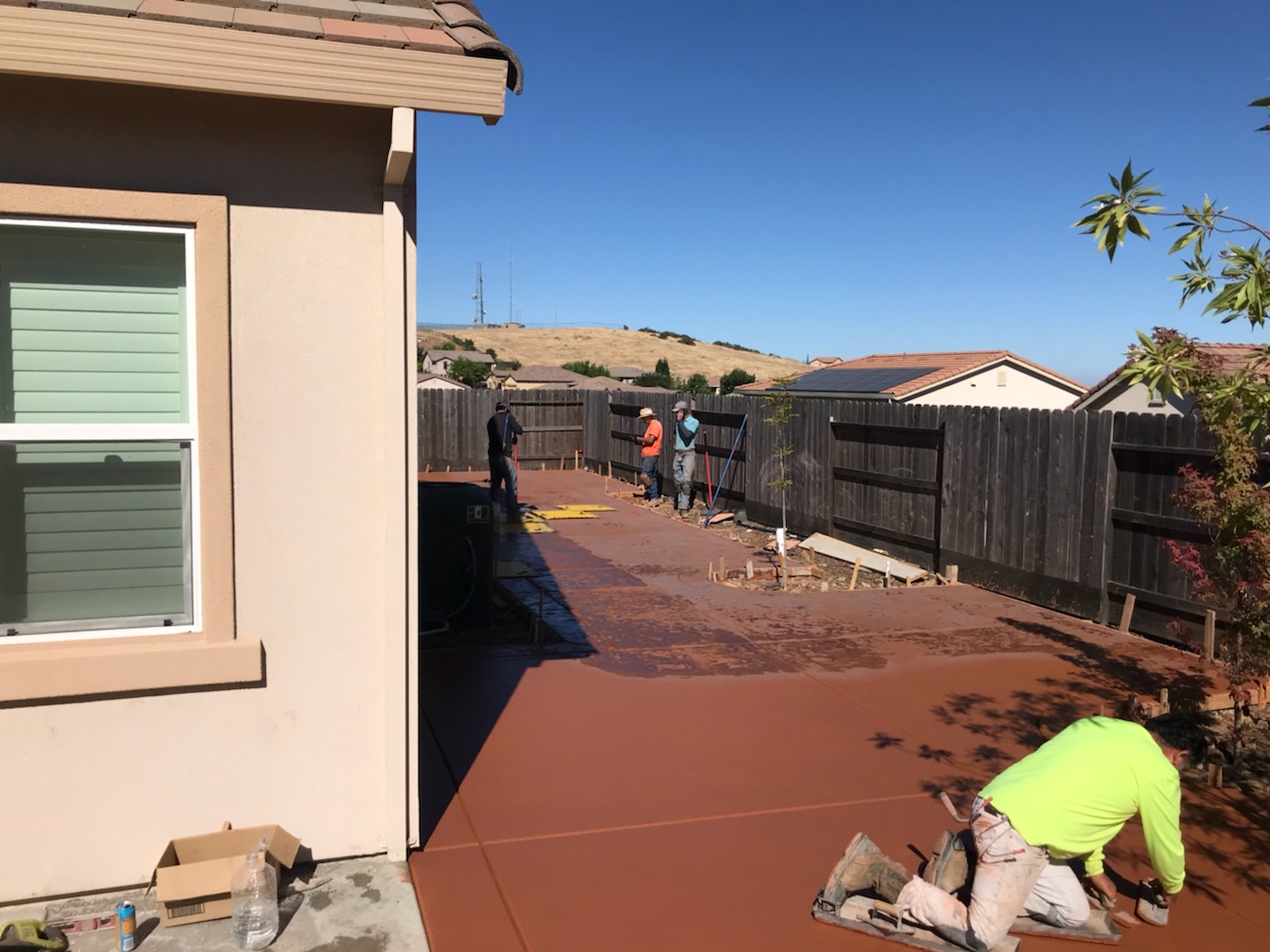 Concrete is beautiful, strong, and long-lasting, but even more impressive when colored. Honestly, if there's one boring thing in construction, it is a dull, gray, and low-quality concrete floor. Luckily, with the latest advancements in the construction sector, there are new ways to enliven your home by jazzing up concrete to make it serve the purpose it is meant to achieve.
Call to (925) 309-5329 for free estimates.
And this is how we do it at Brentwood Pros Concrete Co. How about giving your property that classic look at a half cost of what you would get from costlier materials? Concrete coloring is an easy way to customize your space and give it a face value worth the investment.
About Brentwood Pros Concrete Co.
We are one of the most reliable concrete and masonry companies working across the Brentwood area. We are best known for our top-notch concrete services that include building concrete driveways, walkways, patios, fireplaces, retaining walls, and sidewalks, to mention just a few.
If there's one thing we've mastered over the years, it is the art of professionalism. The skills and experience we've garnered over the years will be important when you want to get the perfect colored concrete to impress your visitors.
Besides experience, our team is also the most reliable, keenest, and motivated to perform at the top levels, even when working on a tight budget. For us, impossible is just a word, because we can handle practically every project that requires concrete and masonry construction.
Our Range of Colored Concrete
Colored concrete is beautiful when created by the industry experts. Here are a few suggestions you may consider to color your existing concrete surfaces;
Concrete Dyes
Concrete dyes are well suited for bold and complex color patterns, where the popular colors may not be suitable. Unlike stains, dyes are predictable and can be refined to provide more vibrant tones.
Stains
Stains are a popular color option because of the rich tone they provide and their resemblance to natural stone and wood. Because stains can penetrate concrete surfaces, they offer permanent, vibrant, and intriguing designs. Our stains are suitable for both interior and exterior surfaces because they offer strong resistance to wear and UV light.
Integral Color
Integral color can be included in concrete mixtures to give it the natural look of stone. Its fade-resistant and vivacious nature have made it quite popular among a vast majority.
Our Colored Concrete Benefits
As you may already know, colored concrete hides stains, but this is not their only benefit. Another advantage is cost-efficiency. Because several methods exist to color your concrete surfaces, you can tailor your needs to suit your budget and preferences. Whether you want to mimic the aesthetic appearance of natural materials such as stone or go with more durable, stain-resistant options, it's easier to get what you want without straining your budget.
Contact Us
What effect would you like to create with your next colored concrete project? This is one of the first things you need to understand before choosing a concrete product. If you can't handle it all alone, remember Brentwood Pro Concrete Co. exists to color your existing concrete structures without hassle. And all you need to do is to make a direct call to (925) 309-5329 for free estimates.