Brentwood Concrete Pavers
Leading Concrete Pavers Contractor in Brentwood, CA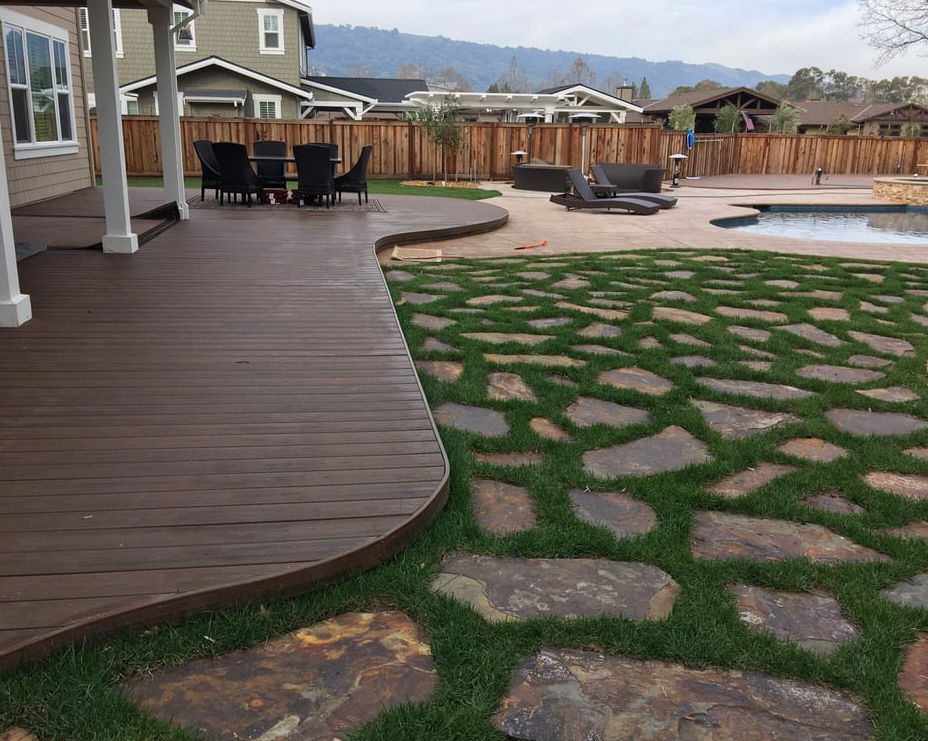 Building a home or a commercial property is one thing, maintaining it, another. Many homeowners find it challenging to maintain the stylish nature of their properties and increase their value over time. And this is where we come in. 
Brentwood Pro Concrete Co. is a trusted company with tons of industry experience serving clients throughout Brentwood and beyond. We are motivated by one thing, putting a smile on our clients' faces, and that's why every service we offer is inspired by artistry and precision. When working with us, be sure to be dealing with a motivated team of experts who will leave no stones unturned.  
For more information about Brentwood concrete pavers, contact us at (925) 309-5329. 
What is a Concrete Paver?
Concrete pavers are a highly sought-after flooring option that comes in different shapes, colors, and sizes. Perhaps pavers are the closest thing you will find to tiles and, just like the latter, can be applied on bases of sand and soil. 
When concrete pavers are used in an outdoor space, they allow free flow of water because they lack grouts between their joints. But this only increases the demand for proper installation and scheduled maintenance over time. Hiring a certified concrete and masonry contractor for your paver installation services is the best decision you can ever make to ensure the longevity of your patio, sidewalk, or driveway.
Our Concrete Paver Services
The use of concrete in creating durable pavers for both residential and commercial projects is only getting bigger. And that's why we are at the frontline of offering dependable services that leave nothing to be desired. 
For your concrete paver construction projects, our professionals combine their expertise with the first-hand experience to ensure that every service counts. Our concrete pavers can be installed, removed, and refurbished to give your outdoor space an incredible appearance. For the record, our team can handle the following;
Concrete Paver Installation
Our concrete paver installation process is quite simple yet comprehensive. We can install concrete pavers that add value to your outside space from performing a utility check at your property to excavation, installing the base material, edge restraints, and compact.
Concrete Paver Repairs
Repairing a damaged concrete paver is easier when you work with a trusted company. And that's one of our niches. Our concrete paver repair process is a cost-effective option that delivers results with minimal effort. We can cover potholes, cracks, and chipped concrete, among other services that will give your property a sparkling look it deserves.
Sealing
Sealing your concrete pavers is one of the most effective ways to maintain their quality and sparkling appearance. And this is one area we've thrived in. With all said and done, our experts will provide a coating of the sealer specifically designed to improve the brightness and appearance of your concrete paver. Our sealant assures your pavers' strength and longevity and prevents cracks, potholes, and chipping of your paver over time.
Contact Us
We are the ultimate providers of concrete and masonry services across Brentwood and its neighboring locations. And our services have never failed to impress. Now that you know your one-stop shop for quality concrete services, even when working on a budget schedule a free appointment anytime through a direct phone call to (925) 309-5329. Get in touch with us, and let's handle the rest.