Brentwood Concrete Finishing
Outstanding Concrete Finishing Contractors in Brentwood, CA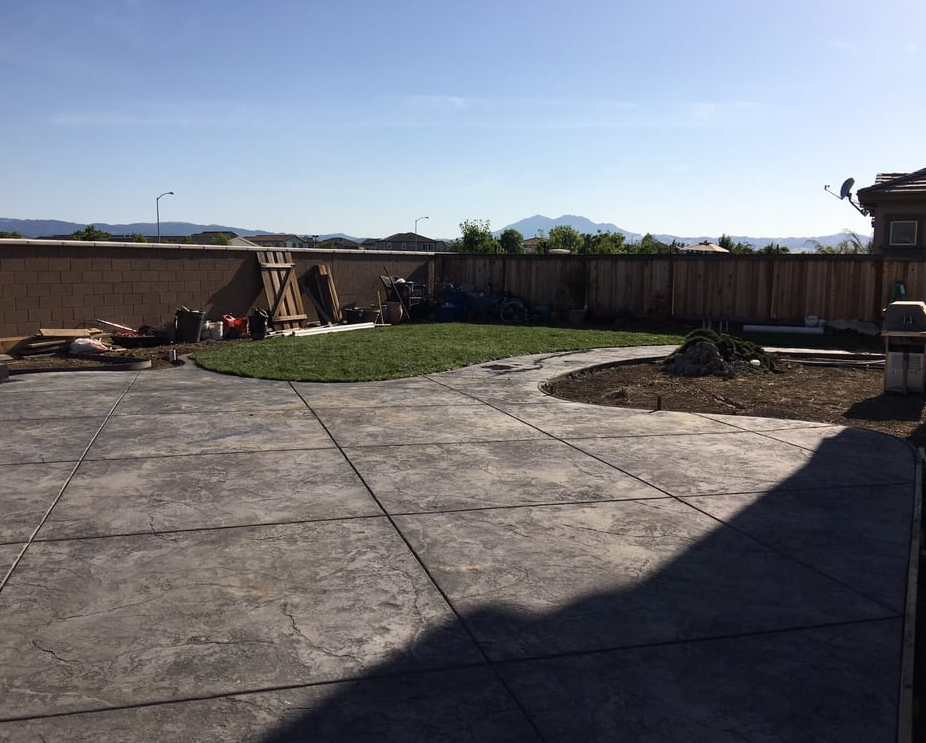 Concrete can be used to build almost any structure thanks to its strength. Even without any modification, concrete is still durable and strong. But when it comes to beauty, concrete must be modified to achieve an attractive look. This technical service requires an experienced expert. At Brentwood Pro Concrete Co., we have an experienced team of professional concrete finishers. Reach out to us, and we will send our team to give your surfaces a whole new look.  
Here we know how you need to transform your home, and we have just the answer for you. Let us help you with home improvement by professionally finishing your concrete surfaces. With our expertise, you can bet on our team of professionals to give your home a touch of beauty. Give us a call on (925) 309-5329 if your concrete surfaces are dull. 
You can choose from the available wide variety of finishing techniques, and our concrete finisher in Brentwood will get it done. Not all finishing techniques may work for you, depending on the nature of the surface to be finished. If you are stuck on which finishing option to go for, don't worry, contact us at Brentwood Pro Concrete Co. and get expert advice. We can do these common finishing techniques on your concrete surfaces.
Salt Finish Concrete
Salt finish concrete is a finishing design done by applying some rock salt on wet concrete and washing it away after some time. The rock salt leaves small pits in the concrete after it is washed away. This finishing design is the best for decking your pool; it provides a non-slip floor thanks to the small pits. The pits provide traction on the deck, making it slip-resistant.
Concrete Staining
This is another popular finishing design that manipulates concrete's grey color. Acid stains are the commonly used ones due to their efficiency. However, acid stains can only yield dull colors, and the list of colors that can be achieved is short. Another popular way of staining is by using water-based stains. The biggest advantage of water-based options is that it provides an endless list of color choices.
Staining can be done to any concrete floor, be it old or new. Although newer surfaces will be more vibrant after staining old ones too can be transformed. Give us a call today if you are looking for an experienced concrete contractor to finish your concrete projects.
Stamped Concrete 
Stamped concrete is a good technique of finishing your concrete, which uses concrete stamps to give your surfaces a unique texture. This finishing technique is ideal for property owners who don't want to spend more on home improvement. You can achieve a wide variety of textures with this type of finish.
We are the stamped concrete professionals you should hire for home improvement in Brentwood. We will use our experience and skills to work to get you an appealing concrete surface if you give us a call today (925) 309-5329.
Broom Finish
After the concrete has been poured and leveled, a broom is dragged across the already troweled wet concrete. This creates small ridges that can provide traction and make your surface non-slip. A non-slip surface guarantees your safety even when it is wet. Contact us today if you need a broom finish for your project. At Brentwood Pro Concrete Co., we are a reliable concrete contractor, and we will be there to ensure you get a properly finished surface. 
Troweling
This technique is used when a smooth concrete surface is to be achieved. It is a cheaper option but not ideal for surfaces that easily get wet. This is because a trowel finished surface has no traction, making slipping easier. If you need troweling for residential or commercial concrete floors, give us a call today. Our services are perfect and budget-friendly, so you can get a perfectly troweled floor that will last for long
The Cost Of Concrete Finishing
Concrete finishing should cost less when compared to general concrete construction. However, this depends on several factors like location and the contractor you are hiring. Untrustworthy concrete contractors will overcharge you making the cost of finishing high. An affordable contractor is what you need when it comes to finishing your concrete surfaces.
Some complex finishing techniques may also cost more when compared to simple ones like broom finish. At Brentwood Pro Concrete Co., we have pocket-friendly finishing services that will upgrade your home. With us finishing your concrete projects, you don't need to worry about overspending. Dial (925) 309-5329 today.