Brentwood Stamped Concrete
Most Competent Stamped Concrete Contractor in Brentwood, CA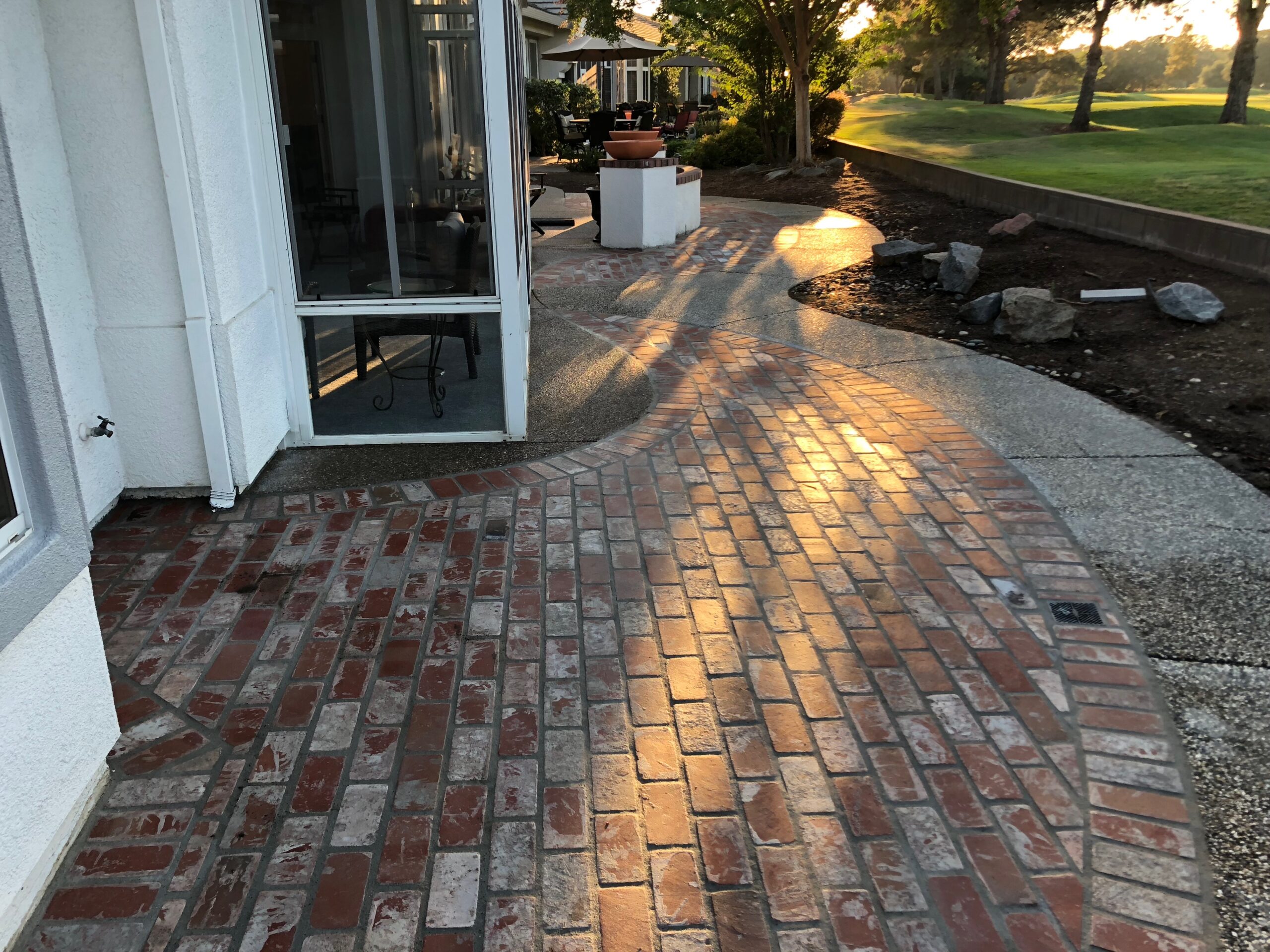 As stamped concrete gains popularity, we've created an established team that believes in professionalism. For building and construction purposes, stamped concrete is popular for many reasons. Along with the longevity it provides, stamped concrete is also affordable and easy to maintain. When many homeowners look for ways to improve their property value, working with this type of concrete never misses. 
Reach out to us at (925) 309-5329 to know more about Brentwood stamped concrete works.
The stamped concrete options that we bring to the Brentwood area speak volumes about our best-known niche. We continually look to provide the best possible services in all aspects of our concrete installations, and offering the best finishing touches is one of those. Regardless of your professional concrete needs, you can depend on us to deliver results you can count on.
Our Stamped Concrete Services
A stamped concrete surface is amazing, whether on a commercial or residential property. And our team of dedicated contractors will provide exceptional services to fulfill both functional and artistic needs. With our stamped concrete in place, your regular slab will assume an exquisite design that can only be matched by high-quality materials such as tiles, bricks, and slates. 
It's a valid argument that stamped concrete services are a great option for individuals yearning for exceptional results at an affordable cost. Talk of style meeting quality, if you like. 
The wide variety of stamped concrete options we offer allover Brentwood is unrivaled. And our attention to detail is what separates us from the rest. We always look for ways to satisfy our clients' needs by remaining transparent without compromising quality. Regardless of the size or shape of your stamped concrete surface, you can trust us to provide amazing results that you can treasure. For these services and more, make a direct call to (925) 309-5329. 
Concrete Stamp Application
We provide a wealth of impressive designs that also feature customized options. Stamped concrete has advanced from the conventional plain, boring designs to the current intricate options that resemble expensive materials to withstand harsh climatic conditions. Our stamped concrete surfaces are not just trendy but also durable and can work perfectly on driveways, patios, walkways, sidewalks, pool decks, and retaining walls, to mention just a few. 
Concrete Sealing
As you may be aware, a stamped surface can lose its aesthetic appeal over time. When this happens, you will need a reliable concrete masonry company for the renovation project. In this regard, we use sealants to ensure your concrete surfaces are protected from abrasions, contaminants, and stains. Also, we can give a durable polish and multiple resealing options to transform your old stamped surfaces. 
As a respected leader in the stamped concrete industry, our experts boast tangible knowledge and vast experience that comes in handy when you want to improve your property value. For more information about our services and what we can offer even when working on a budget, reach out to us at (925) 309-5329. Be rest assured that we will be willing to listen to your needs and offer a free quote on your next stamped concrete project.