Brentwood Concrete Resurfacing
Top of the Line Concrete Resurfacing Contractor in Brentwood, CA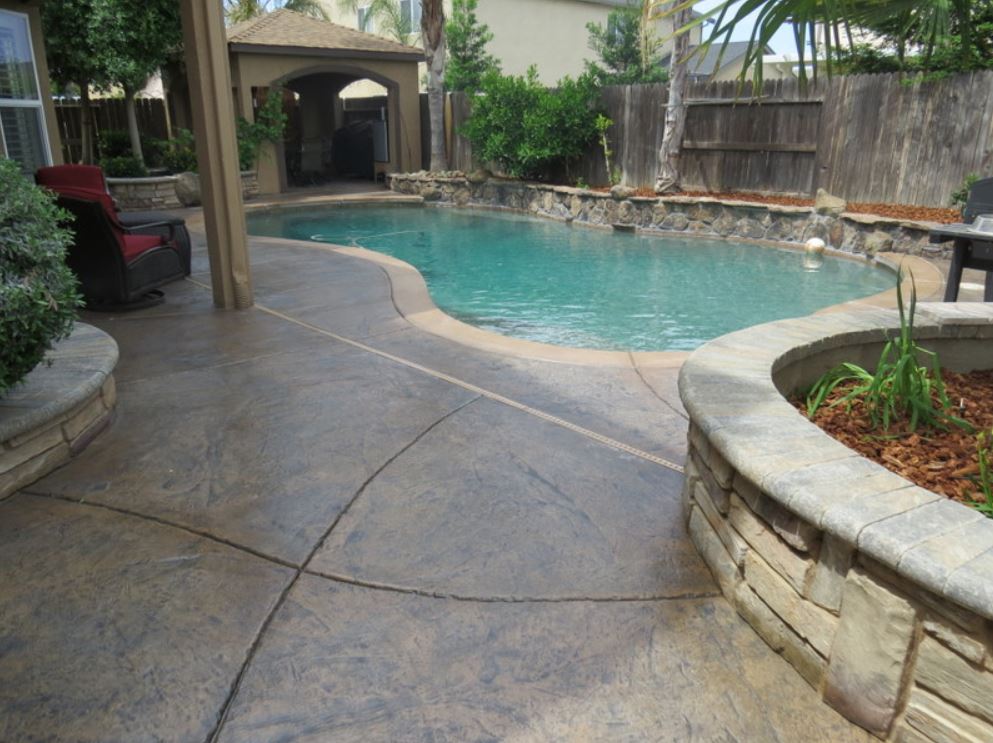 We all have a concrete surface in our homes. This could be a driveway, patio, sidewalk, or pool deck. 
With time, this surface may start to wear out. When that happens, you will have two options. You can choose to demolish the entire concrete floor, or you can carry out concrete resurfacing. 
To know more about Brentwood concrete resurfacing, contact Brentwood Pro Concrete Co. at (925) 309-5329.
When a Concrete Resurfacing is Necessary
According to the instructions on many products, concrete refinishing is a good option if the slab hasn't cracked entirely or when the damage consists of a few cosmetic issues. If there are signs of significant heaving, the surface may not be the right choice for resurfacing. 
At times, the concrete slab may have extensive damage making it impossible to carry out concrete refinishing. However, if there is a small problem like discoloring, minor chipping, spalling, or superficial cracking, concrete resurfacing is a good repair option. This will help you save on the cost and time of redoing the surface as compared to removing the entire concrete.
Steps in Concrete Refinishing
Concrete refinishing is a process through which the surface of the concrete is cleaned, repaired, and a new surface installed. Some of the steps involved in concrete resurfacing are:
Cleaning. A power washer is used to remove dirt on the old surface
Cracks repair. The concrete contractor will prime the cracks and reinforce them with fabric. He will then use a polymer concrete to cover them.
Holes repair. Epoxy mortar is used to cover holes.
Surface covering. After doing all the necessary maintenance, the concrete surface should be primed. It should then be included in spray-on polymer concrete, which should then be finished using a trowel.
Concrete coloring and sealing. There should be an application of decorative coloring. A seal coat should also be applied to protect the surface from harsh weather elements
Curing. After 48 to 72 hours, the surface will have dried properly, and you can now use it.
Choosing a Concrete Resurfacer
There are different kinds of concrete resurfacers available in the market today. Some are suitable for use on the concrete substrates, while others are used on a leveling or concrete compound. When fully resurfacing a concrete slab, ensure that you are using a resurfacer that has been used mainly for the role. In most cases, the product will be labeled as concrete resurfacer and not a floor leveler.
Avoid using mortar for concrete refinishing. While it is cheaper and has a consistency similar to a resurfacer, it doesn't work well in the long run. This is because mortar doesn't contain additives and bonding agents that enable the resurfacer to adhere to a slab. Instead, you should invest in a concrete resurfacer during the process of renewing the concrete slab.
Concrete Resurfacing Tips
In case you are resurfacing an area where there are expansion joints, you should avoid using resurfacers. A good idea would be to use duct tape to cover the area and ensure that the resurfacer doesn't stick to them. You should avoid applying concrete resurfacers on cold weather. Instead, ensure that there is a temperature of at least 50 degrees Fahrenheit. The temperature should remain above 40 degrees for at least 24 hours. You should also ensure that you carry out the work when there is a shade on the spot or when the sun is minimal. You should also ensure that there is no rain forecast for the next 8 hours. 
Take note that concrete resurfacers come in one color only, which is gray. However, you can tint them with various colorants that have been made for different concrete products. If your goal is to resurface only one part of a bigger slab, bear in mind that you will find it hard to match the colors. This is because the new concrete will look new while the old one will look old. If you would like to provide the surface with a new look, you can opt to resurface the entire concrete. The majority of jobs need a second or even a third resurfacer coat. Since you will have a smooth finish, you can add texture to that final coat using a broom, when it's wet.
For the best results in concrete resurfacing, only ensure that you work with experienced concrete contractors. If you need one, contact Brentwood Pro Concrete Co. at (925) 309-5329 for free estimates.