Brentwood Pro Concrete Co. Services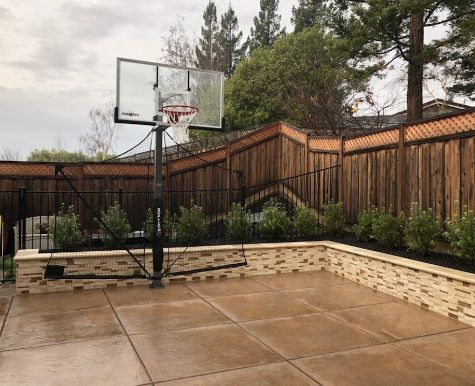 Here at Brentwood Pro Concrete Co., we hustle hard every single day to plan, design, and execute amazing concrete and masonry services for our clients. Whether it is a residential project, commercial project, or a property renovation, we are here at your rescue. Our business started off from Brentwood, but now we have branched out further to serve a greater number of customers. So now our services are not restricted to only Brentwood and the adjacent areas, but we are also available in Lathrop and Discovery Bay.
If you are residing in and around these regions, feel free to call us at (925) 309-5329 to build the landscape of your dreams.
Our team consists of a group of dedicated individuals who are exceptionally skilled at creating the most amazing concrete and masonry works. These works need a lot of experience, precision, patience, as well as expertise, and our dexterous professionals tick all the boxes.
The most important element, when it comes to a hardscape contractor, is the quality of service. We ensure that your construction is not only sturdy and durable but also has a high aesthetic value. We strongly believe in clear communication, and our goal is to create the house that you had always dreamt of, in terms of design, finish, and structure.
We provide a number of concrete and masonry services, including concrete overlaying, concrete finishing, pouring concrete slabs, building walls, constructing patios, driveways, pool decks, installing pavers, decorative concrete, colored concrete, stained concrete, countertops, building fireplaces, chimneys, and many more. We possess equal mastery over concrete, stone, and brickworks, so depending on your budget and preference, you can choose any material you like. 
Dial (925) 309-5329 today to get free quotes.
We understand that choosing the right contractor for your project may seem like an overwhelming task. But not anymore– you can entrust us with your property, and we will take the entire responsibility of giving it the desired shape. We always prioritize the customer's personal preferences so that the end result is aligned with their imagination.
For more quality concrete and masonry services we offer at Brentwood and nearby areas, here is a comprehensive list:
We never compromise on the quality of materials, or services, hence we include only the highest proficient masons and craftsmen on our team. So if you are living anywhere near Clayton, Brentwood, Mountain House, Lathrop, Oakley, or Discovery Bay, and you have a construction project that you need someone to work on, hire us to get first-class services at an affordable rate.
Call us at (925) 309-5329 today and get a free quote!